The Middle Resolution PAC is proud to endorse our next round of candidates. We continue to be pleased with the quality and caliber of the campaigns being run in localities across Virginia. In many instances, candidates have formed slates focused on quickly bringing change to their divisions with board majorities who could take office in January. Please become acquainted with the following strong candidates for office:

Mari Gibbs, Calvin Morgan and Sharon Frye have formed a strong ticket running in Mathews County. Collectively, they have decades of experience in education, small business, healthcare and public service. They are clear in their mission to improve the quality of education in this traditional, rural county. Restoring parental rights, rigor, academic excellence and a focus on back to basics clearly defines their goals as candidates.
Next up, we are pleased to support four candidates running in New Kent County. This rural county just east of Richmond is now the fastest growing locality in Virginia. New residential housing in New Kent will cause rapid changes into the future. With four new candidates running for the school board as reformers, we believe that New Kent is positioned to not only deal with a growing school division but one where a new board will reinvigorate and reestablish academic excellence. That's why we're supporting Helena Cunha for District 2, Heather Mae Donbrosky for District 3, Ron Vaught for District 4, and Greg Reimer for District 5.
And last in this group of endorsements. Jason Maresh has proven to be a strong leader in Isle of Wight County. Jason won a special election last year and is running for a four year term this fall. Jason is deliberate but unabashed in the work he has done during his short tenure to bolster the confidence of parents and stakeholders in the division's performance and continue his dedication to parental rights in the Isle of Wight Schools.

Brandi Perkins hopes to join the ranks of this conservative board to round out a majority who will ensure that the values of this small traditional community are preserved while making sure that their schools provide a top-notch education for their children. The Isle of Wight School division will be well served to have Brandi Perkins and Jason Maresh on their board heading into 2024 and we are proud to endorse them.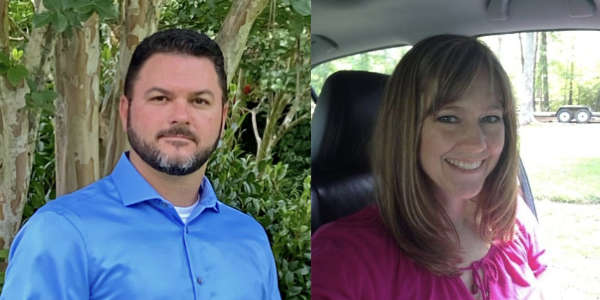 Stay tuned to for more endorsements and support our efforts to help install a new generation of leaders into Virginia's public schools!